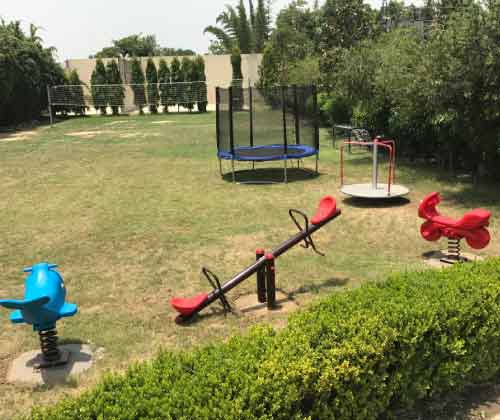 Park Multiplay Equipment
By catering to diverse customer demands, Kidzlet Play Structures Pvt. Ltd., become one of the recognizable Park Multiplay Equipment Manufacturers in Delhi. Our Kids Multiplay Equipment is innovatively designed and appreciated for high durability and customized to customer preferences. We create creative themes with enchanting details to pull in little toddlers and keep them engaged emotionally and physically. With the support of a trained team, we are equipped with the right kinds of tools to offer premium quality Outdoor Playground Equipment and professionally install it.
Why Investing In Park Multiplay Equipments Would Be Beneficial?
Increase the look, feel and value of your playground.
Weather-resistant, waterproof, and maintains high durability.
Come in striking designs for ensuring ground stability and lasting performance.
100% user-friendly, kid-friendly, safe, durable and withstand extreme conditions.
The vibrant colour combination of Park Multiplay Equipment increases its appeal and makes a lasting impression.
Designed with user convenience in mind, Children Multiplay System enhances kids play experience.
Choose The Ideally Suited Solution With Us!
Our continuous efforts have helped us become Park Multiplay Equipment Exporters and Suppliers in India. Find the best range from our vast portfolio without breaking your budget. Contact us to enquire further.