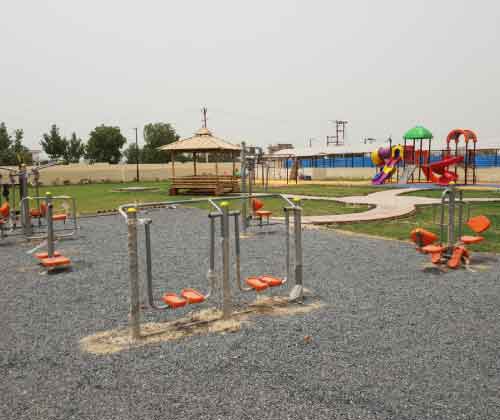 Open Park Exercise Equipment
Outdoor gymming is making rounds these days. To keep up with the latest trends, Kidzlet Play Structures Pvt. Ltd. – one of the well-known Open Park Exercise Equipment Manufacturers in Delhi, offers a wide range of Open Gym Equipment. Outdoor Exercise Equipment we make are 100% eco-friendly, ensures better safety and a satisfying user experience. Being made with durable quality and rustproof finishing, Open Gym Equipment stands in extreme conditions and ensures better functioning.
Install Our Open Park Exercise Equipments In Your Playgrounds Because:
Safe, eco-friendly and lasts for years in all conditions.
Open Gym Equipment offer high ground stability, are simple to install and require low upkeep.
Resistant to daily use and keep the finishing intact even after being used swiftly.
Open Park Exercise Equipments makes people more socialize and attracts a large audience.
Stainless steel body and rustproof finishing ensure the protection of Open Park Fitness Equipment in challenging environments.
Connect With Us To Get Customized Open Park Exercise Equipment!
Being credible among trustworthy Open Park Exercise Equipment Exporters and Suppliers in India, we enhance our range with time to meet distinct customer needs. Let's have a one-to-one conversation to discuss further.