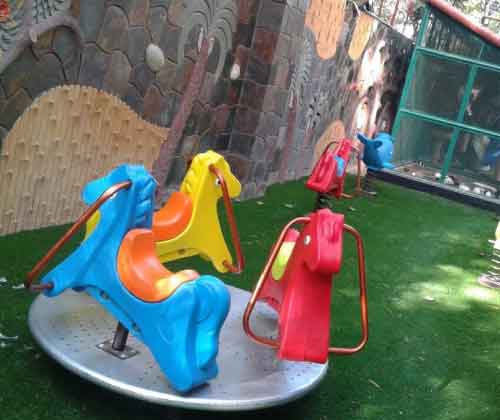 Merry Go Round
Being children's favourite ride, Merry Go Round is the most sought-after play option that should be in your playground. By understanding its broad demand, Kidzlet Play Structures Pvt. Ltd. – one of the best Merry Go Round Manufacturers in Delhi, has now been offering a comprehensive range customized to customer preferences. Manufactured at our in-house facility, we follow industry standards to provide satisfactory Garden Merry-Go-Round Swing to clients.
Merits Of Installing Merry Go Rounds:
Customized to customer preferences.
Allow kids to play together circularly.
New and attractive designs to entice kids.
Make your play area stand out from the rest.
An endless number of designs, sizes, shapes and finishes are accessible.
Fabricated with finished material, Children Standing MGR Swing is sustainable and budget-friendly.
Resistant to wear and tear, it is made with high-grade solids and is suitable for kids of all ages.
Make Us A Call To Discuss Your Requirements!
Are you searching for one of the best Merry Go Round Exporters and Suppliers in India? Give us a chance to provide a modular range within your budget. Contact us to enquire more.