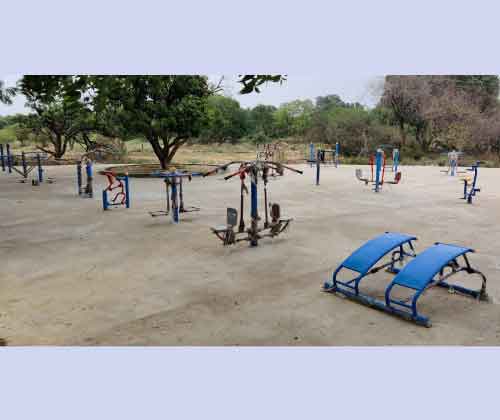 Open Gym Equipment
Reputed as one of the top-notch Open Gym Equipment Manufacturers and Open Park Exercise Equipment Manufacturers in Delhi, Kidzlet Play Structures Pvt. Ltd. delivers quality fitness solutions that surpass expectations and give bangs for your bucks. It invites all fitness lovers and even those who were procrastinating workouts. We understand all their needs and have a well-designed manufacturing unit and skilled employees for producing a high-quality, functionally advanced, and sustainable range of Outdoor Fitness Equipment. Browse our website today and buy best quality Playground Equipment in Delhi today.
Attractive Attributes Of Our Open Gym Equipment:
Outdoor Fitness Equipment and Open Park Exercise Equipment are available in engaging designs, sizes, hues, and styles.
Lesser costly and 100% kids-friendly and eco-friendly.
Designed for everyone and any age group, Open Gym Equipment promotes wellness.
Open Park Gym Equipment is highly durable and keeps the finish intact with minimum upkeep.
Advanced and up-to-the-mark Gym Equipment for better fitness and exercising experience.
Install Open Gym Equipment In Your Society Now!
Benefit locals and entice almost everyone to exercise under the sky. Being one of the extraordinary Open Gym Equipments Exporters and Outdoor Fitness Equipment Suppliers in India, we have a durable range to offer. Explore our broad range and get connected today.